Concrete Table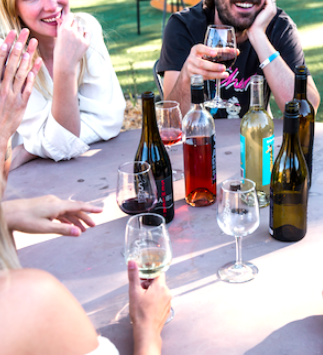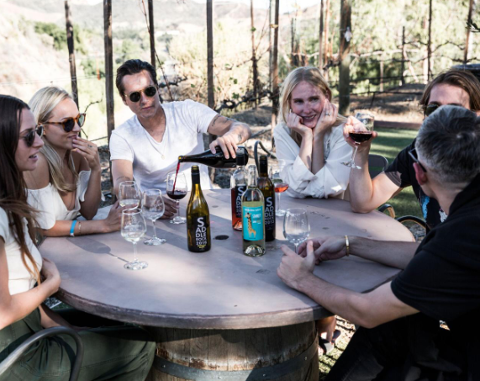 Duration: 4 Hours (approx.)
Product code: TABLE
RESERVATIONS ARE NOT NEEDED MONDAY THROUGH THURSDAY
For large or special event bookings, please email bookings@malibuwines.com.


Concrete Table
Seating for a maximum of 8 guests; all 21 years of age or older
You may purchase up to 2 tables if needed
Rental times: Friday & Saturday table available in two time slots - 11am-3pm or 4pm-8pm. Multiple slots may be purchased to extend your reservation. Sunday table is available as an all day reservation.
This table reservation does not include wine. A wine purchase must be made in addition to the table reservation. In other words, you cannot solely use this table as a picnic grounds.
Please view our FAQ page for more information on how things work! Visit http://www.malibuwines.com/faq/
____________________________________________________________________________________________
TERMS AND CONDITIONS: PLEASE READ BEFORE PROCEEDING:
Cancellation/Refund Policy: In the event of cancellation, Malibu Wines & Beer Garden will refund in full with a 5 day notice. If applicable notice is not given, you may still cancel and will be issued a voucher to use towards a future booking. All food purchases will not be a part of the voucher.

Alcohol: All alcohol enjoyed on property must be purchased through at Malibu Wines & Beer Garden. All bottle purchases will be in addition to prices quoted above. Absolutely no outside alcohol is allowed on property.
Food: We gladly allow you to bring in your own prepared food and picnics. Absolutely no chafing dishes or crockpots. Alternatively, you can have food delivered and dropped off via Uber Eats or directly from a restaurant. No outside companies are allowed to remain on property after dropping off. For large and special events, Catering is available upon request with our preferred catering vendors.
Music: With respect to our other patrons and live music performers, we kindly request that you do not bring in outside music or PA system.
Minors: Malibu Wines & Beer Garden is a 21 and over facility at all times. All guest must be of legal drinking age at all times.

Decor: No open flame, no confetti and no mylar balloons.